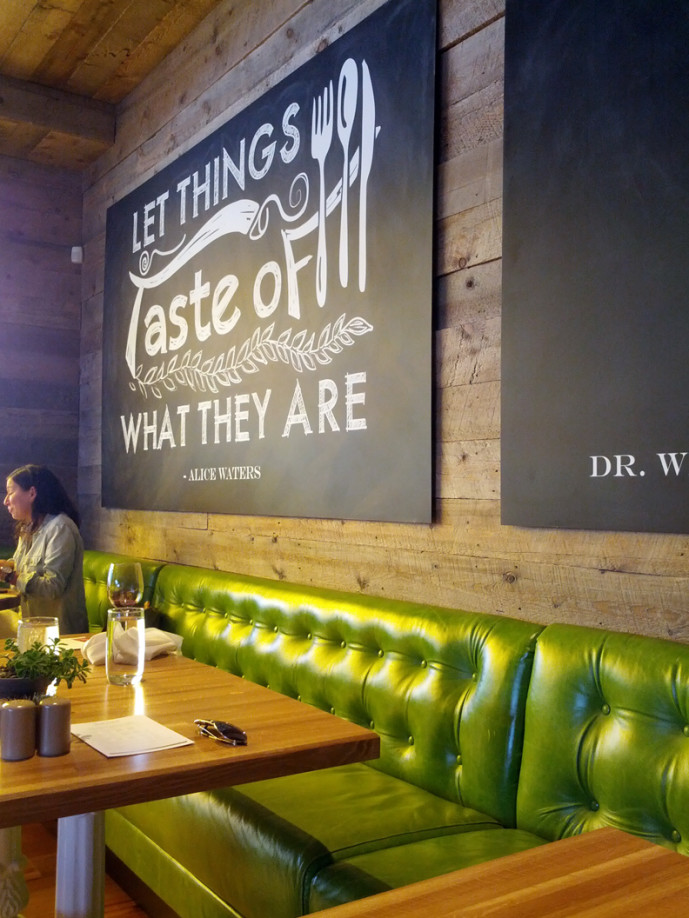 Shortly before opening day, we had the pleasure of dining at Lenox Square's
True Food Kitchen
during their pre-opening event. True Food is an interesting concept opening right next door to the recently-opened Zinburger, and a few doors down from yet another Cheesecake Factory.
Here's what True Food has to say for itself: "
At True Food Kitchen we celebrate simplicity. We practice sustainability. We believe that simple, fresh, pure ingredients create the most memorable and satisfying meals. And while our healthy menu is packed with nutritious, good-for-you vegetables, whole grain and proteins, we never sacrifice flavor. You may not notice the difference. But it's there."
As you can see, the interior design is very current modern american: open spaces, wood and metal, bright colors and angular shapes. There were nice big pieces of art with great quotes on them – the kind of stuff I really go for! They have a nice, deep covered patio which looks like it would be great to sit out on. This time, though, we sat indoors. Oh yeah, the chairs are made out of recycled plastic bottles.